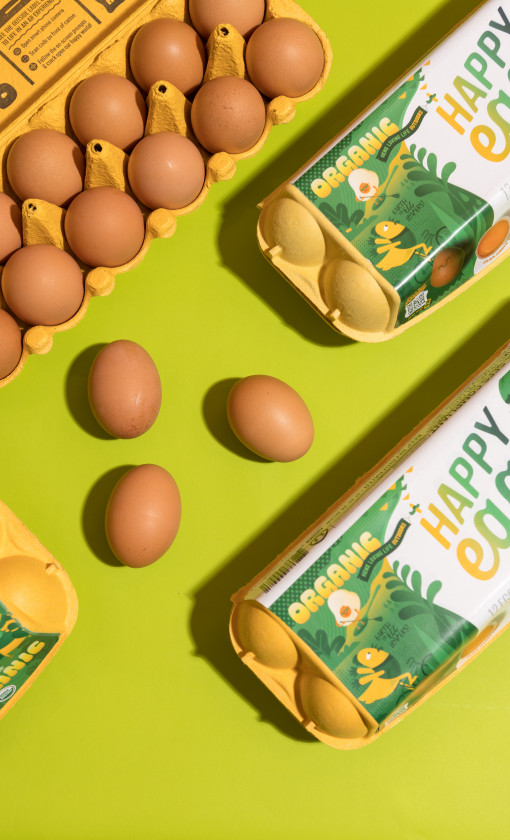 CERTIFIED USDA ORGANIC
When you crack open a Happy Egg organic egg, you can rest assured you're getting all of the good stuff—and none of the bad.
No Hormones.
No Antibiotics.
No Pesticides.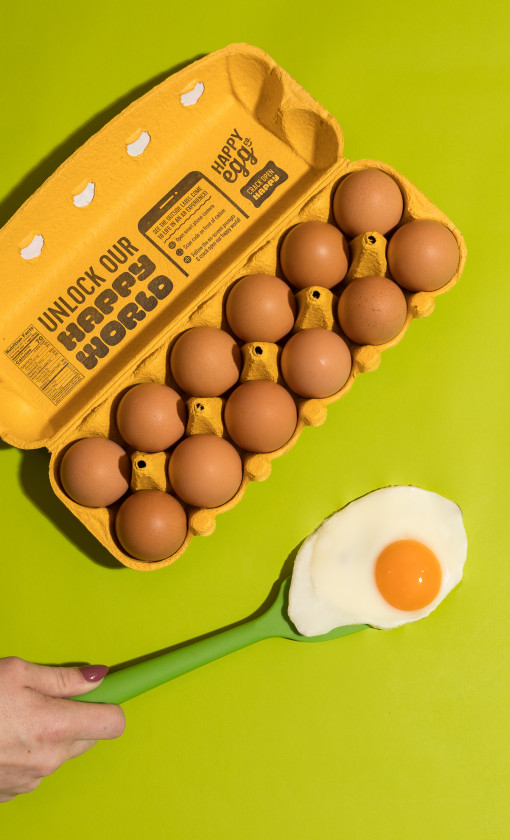 IMPOSSIBLY BEAUTIFUL ORGANIC YOLKS
We've spent years crafting the perfect Organic feed that supports the health and beauty of our birds in order to produce the most stunning Organic yolk you can find.
Laid by hens living free on 8+ Acres
Specially formulated Organic feed
Made with you and the planet in mind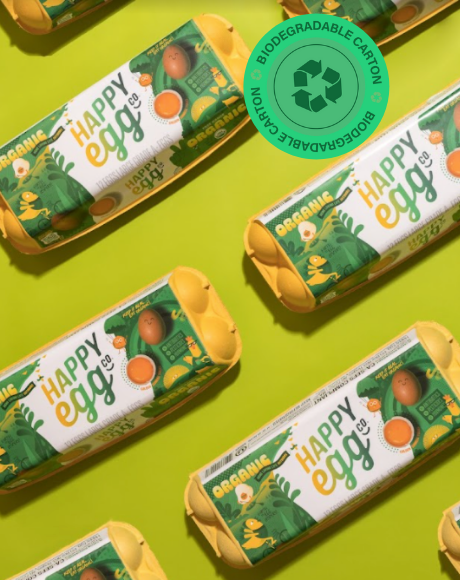 100% BIODEGRADABLE CARTONS
Our beautiful yellow pulp cartons were made with you and the planet in mind. They are 100% biodegradable, meaning you can feel good about your purchase and its impact on the planet.
Pulp cartons—no plastic!
Biodegradable and earth-friendly
Better for you and the planet